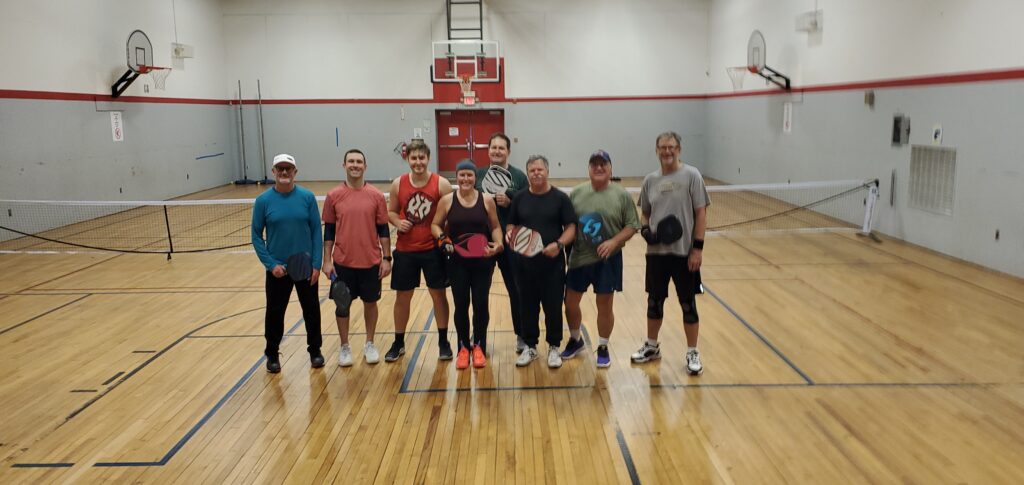 2023 February Update to Membership Policy
Litchfield Pickleball Association has experienced rapid growth in membership in recent months. Despite the increase in the number of play sessions implemented by the LPA Board, most play slots are being filled to capacity and it has become difficult to find open slots to play for most popular times. Because of this, the LPA board has voted to implement the following changes in new membership applications, effective immediately.
We are currently accepting only Litchfield residents as new members. Non-residents interesting in becoming LPA members will be placed on the waiting list until membership numbers and play slot availability become more manageable.
We play weekdays in 2-hour sessions from 7:00 to 3:00 and late afternoons and evenings on Saturday and Sunday. Our play sessions are organized by three skill levels from Recreational to Competitive to Advanced. We have a beginners program for new players, with sessions each Thursday from 1:00 to 3:00 pm. Some LPA members have volunteered to offer beginner instruction at these sessions.
How to Join
To join LPA as a Litchfield resident, you must complete an Application and a required Litchfield Waiver. These are contained in the LPA Member Pack.  To apply for membership, you can download the member pack and follow instructions within. If you are a non-resident and would like to be placed on the waiting list, please contact the LPA board.
Fees
LPA Members pay a fee of $1/session. Guests may play at Talent Hall if invited by a LPA member, for $2/session. These session funds are the primary method of funding all LPA programs. LPA is a NH nonprofit corporation organized to play pickleball at Talent Hall.
To play regularly at Talent Hall, you must be an LPA member. Litchfield residents may join for a one-time fee of $10. Nonresidents may join LPA for a one time fee of $20. A Recurring Fee of $10 per calendar year will be levied for members who are residents, and $20 per calendar year for nonresidents. If you join in October, November, or December, then your joining fee covers you for the following calendar year as well. The Recurring Fees are used to fund contributions to the Litchfield Recreation Commission and ongoing expenses of the LPA. Nonresidents are charged higher membership fees because Litchfield residents indirectly fund Talent Hall through their real estate taxes.
Facilities
Talent Hall has two indoor courts and we play 24 sessions/week currently. We have over 130 active members, so we are concerned about potential overcrowding with more than 12 players/session. Therefore, the LPA board must approve each application. You should play a few sessions to see if LPA is a good fit for you to play pickleball and where you fit in skillwise.
Communication
We communicate with our members primarily through our website and, occasionally, through email. Members must be computer-literate, possess an email address, and be able to access our website via computer, tablet, or smart phone.
Important Guidelines and Policies
SignupGenius guide for session types (levels of play) explains the difference between the different types of playing sessions.
LPA Guest Policy covers the invitation and playing by guests at LPA sessions
Additional club documents are available to members on the Members Only page. This includes by-laws, rules of play, operating guidelines, meeting minutes and others. To request a password for access, contact a member of the Board of Directors.